Emergency Pediatric Dentist — Grayslake, IL
PROFESSIONAL CARE RIGHT WHEN YOU NEED IT
As a parent, you already know that planning ahead is crucial when it comes to children. However, would you know what to do if your child suddenly developed a severe toothache or suffered a dental injury like a knocked-out tooth? The time to figure this out is NOT after your child is already in pain! Thankfully, high-quality, urgent dental care is waiting for them at Kids Dentist. If you ever need our help immediately, just give us a call, and we will schedule you for an appointment as soon as possible. Our five certified pediatric dentists have decades of experience and have handled countless emergencies in the past, and they will give your child the relief they deserve without delay. For professional care right when you need it, don't hesitate to give us a call!
Why Choose Kids Dentist for Emergency Pediatric Dental Care?
Same-Day Emergency Appointments Available
Team Led by Board-Certified Pediatric Dentists
In-Network with Most Dental Insurance Plans
What to Do in a Dental Emergency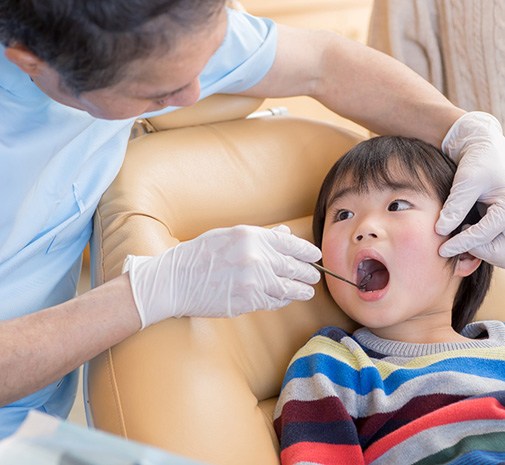 It can be easy to panic during a dental emergency that concerns your child, but taking the right actions quickly can make all the difference between saving or losing a tooth. First and foremost, call our dental office and explain the situation to our team. We will do everything we can to schedule your little one for a same-day emergency appointment. One of our team members will also walk you through basic first aid for handling your child's situation until you can reach us.
When you arrive to our office, one of our highly trained Grayslake emergency pediatric dentists will see you right away. They'll evaluate your little one and provide any pain relief as necessary. Then, we'll review our findings with you and fully explain which treatments we recommend moving forward with. Together, we'll work with you to create a custom treatment plan to get your child out of pain and back to enjoying a happy, healthy smile.
First Aid for Dental Emergencies
Primeros Auxilios Para Urgencias Dentales
The Most Common Pediatric Dental Emergencies
Dental emergencies come in all shapes and sizes. We trust your instincts as a parent, so if you suspect your child needs urgent dental care, don't hesitate to give us a call! Some dental emergencies, such as a knocked-out permanent tooth or severe toothache, will likely require immediate treatment. However, other situations can sometimes wait a few days to be seen, such as a minor chip or slight sensitivity. The only way to know for sure how soon your child should be seen is to give us a call! Before you are able to reach our dental office for their appointment, there are a few things you can do to take control during a dental emergency, and we cover a few of the most common ones below.
Understanding the Cost of Pediatric Dental Emergencies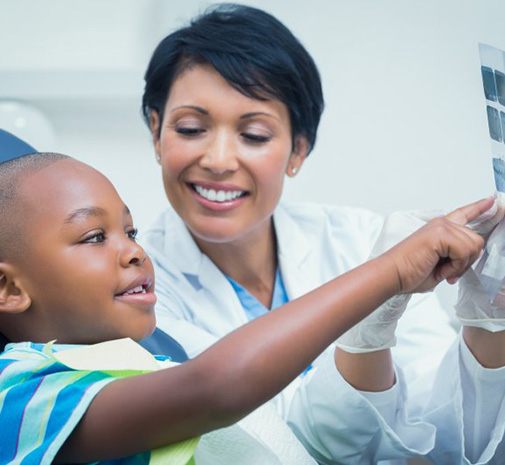 Like with medical emergencies, the cost of treatment will be based on your child's particular dental injury as well as the severity. Coming to see us right away is always the best approach, as this allows us to minimize any pain and fix a problem before it becomes more complicated and requires more extensive treatment. And, to make this type of care easily affordable, we are happy to accept most dental insurance plans and also offer flexible financing.
How to Prevent Pediatric Dental Emergencies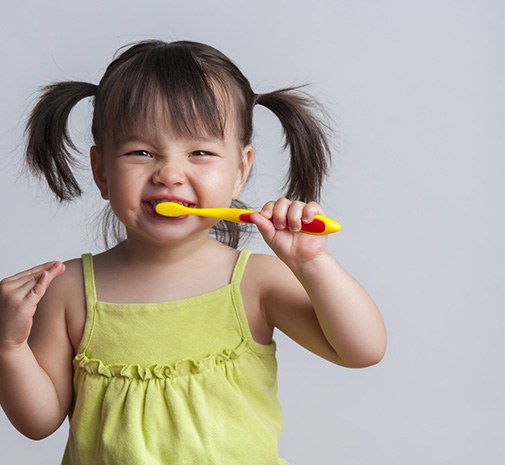 Always have your child wear a mouthguard whenever they play sports
Brushing and flossing every day will keep their teeth free of infection and more resistant to breakage
Do not let your child chew on hard items like ice, pens, pencils, fingernails, etc.
If your child needs to open a package, do not let them use their teeth to do it!
Twice-a-year checkups at Kids Dentist will allow our team to find small problems and take care of them before they turn into an emergency later