Preventive Dentistry – Grayslake, IL
Stopping Cavities
& Much More
Why Choose Kids Dentist for Preventive Dentistry?
Team Led
by Our
Board-Certified
Pediatric Dentists
Serving Grayslake and Lake County Families for Over 26 Years
In-Network
with Most
Dental Insurance
Plans
In addition to making sure your child has a healthy diet and stays active, taking care of their teeth is one of the most important parts of ensuring their long-term mental and physical health. A strong set of teeth enables your child to speak easily, chew nutritious foods, and smile with confidence. At Kids Dentist, we take a prevention-first approach so our little patients can largely avoid dental issues and spend more time just enjoying their childhood! Is it time for your child's next checkup and cleaning? If so, give us a call today.
Oral Health
Risk Assessment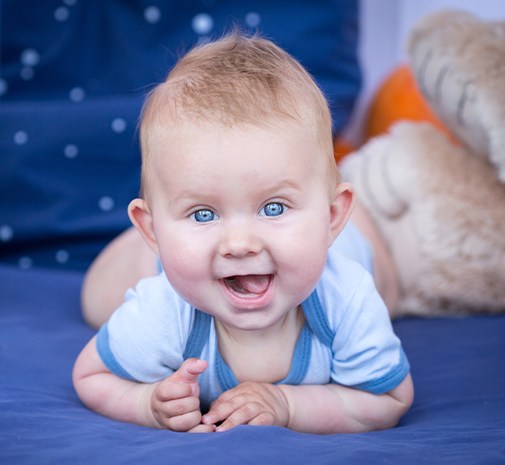 Right when your child's first tooth appears, we recommend bringing them in for an oral health risk assessment. This will give our team a chance to examine their burgeoning smile and make sure their oral development is starting on the right foot. We will also go over the best ways you can take care of their oral health during this critical stage. By starting professional dental care early, we can put a child on a path to a lifetime of healthy smiles.
Teething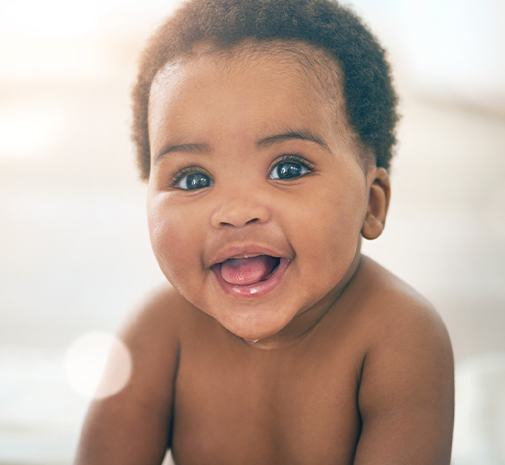 Teething can be a tough time for both children and parents, but fortunately, there are a few things you can do to make things easier for everyone. Massaging your child's aching gums with a clean finger can provide some relief, and there are many rubber teething toys they can chew on to speed the process along as well. Just avoid giving them teething snacks, as these typically contain a lot of sugar. And, if you ever need help with a particularly fussy baby, you're always welcome to call us for advice!
Non-Nutritive Habits
(Thumb Sucking)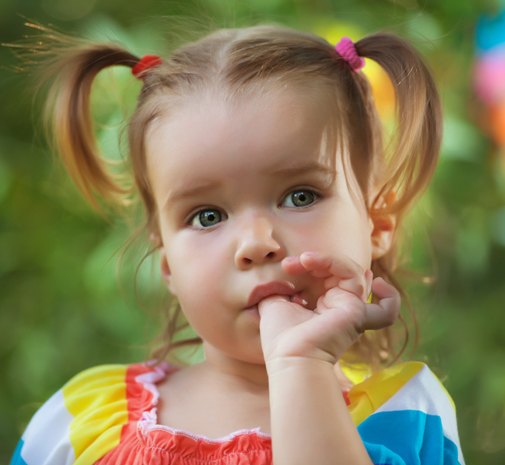 About 90% of infants and very young children will suck their thumb or finger, and while this habit is adorable in babies, it can start to do some real damage if it continues past age three or four. The constant pressure of having something in the mouth can cause the teeth to become crooked and even affect the overall shape of the jaw. Thankfully, we have helped countless children break this habit over the years, and we can outline a plan for you that prioritizes positive reinforcement over punishment to make the process as smooth as possible.
Dental Checkups
& Cleanings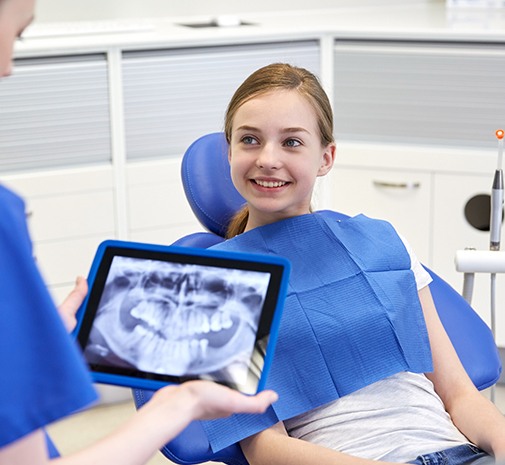 Your child's first visit to the dentist should occur around one year of age, at which time we will assess the eruption of the teeth and the overall health of your child's mouth. Around age 2 we will also start giving them dental cleanings to remove plaque and tartar. We will use these appointments to count their teeth and give them an exam so we can catch any potential damage or decay early. We will also go over the basics of oral hygiene and (when your child is old enough) discuss how diet affects their oral health. Between these visits and your efforts at home, this will enable your child to form healthy habits as soon as possible.
Dental
Sealants
Many, many children will develop cavities on their back teeth (molars and premolars), and this is not surprising when you consider that they are particularly difficult for little hands to brush adequately. Fortunately, we can place dental sealants over them to give them extra protection. A thin layer of dental plastic literally creates an invisible shield against plaque, bacteria, and food debris to prevent decay before it even starts.
Athletic Mouthguards/
Sportsguards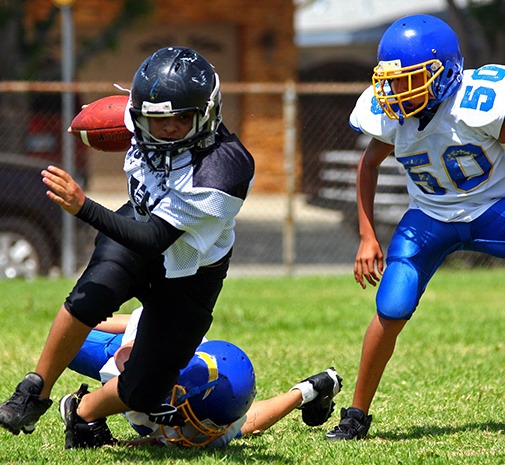 If your child plays in any type of contact sport, a custom mouthguard can be made to prevent injuries to their teeth and face. These custom-fit mouth guards are more comfortable than off-the shelf store-bought kind - and the more comfortable they are, the more likely your child will protect their head, neck and especially their jaw and teeth from injury by continuing to wear it. Just as important, mouth guards have been shown to reduce the risk of concussion.
The American Dental Association estimates that athletes who do not wear mouth guards are 60 times more likely to suffer dental injury than those who do. The ADA recommends children always wear mouth guards when participating in contact sports such as:
Football
Basketball
Baseball
Soccer
Hockey
Wrestling
Gymnastics
Boxing
Rugby
A store-bought guard can be a good alternative for kids that are undergoing orthodontic treatment or for those that are in the mixed dentition stage. We will be happy to recommend the best kind of mouth guard for your child given their age and risk factor.
A fun fact to keep in mind is that custom made mouth guards can be made in many colors, or a mix of colors. That way your child can choose a design to match his or her sports team!
Fluoride
Treatment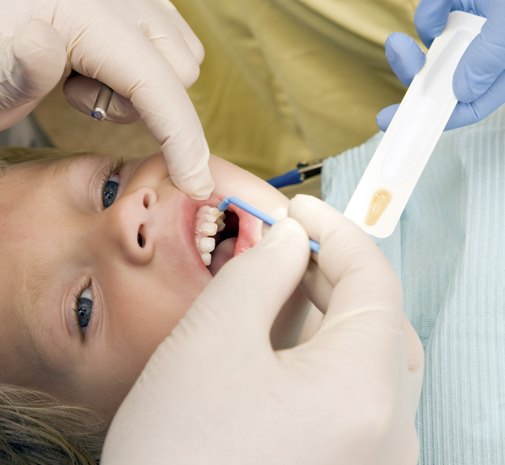 For decades, fluoride has been a mainstay in dental care because this mineral has been shown to strengthen the enamel upon contact and lower a person's risk for cavities. This is why you'll find it added to most toothpastes and mouthwashes. It has particularly helpful for children, which is why as part of their routine cleanings, we'll coat their teeth with a highly concentrated fluoride paste or varnish (as it is known). This extra boost of cavity protection will go a long way in ensuring their teeth stay healthy between appointments.
Silver Diamine
Fluoride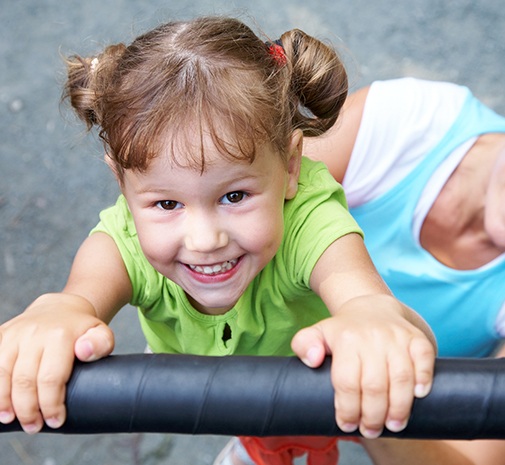 While normal fluoride is great for preventing tooth decay, silver diamine fluoride offers a painless way to treat already active cavities. Applied directly to a damaged tooth, the silver instantly kills the harmful bacteria while the fluoride fortifies the enamel. This helps us preserve a tooth while also protecting those around it from infection, all without having to use a drill or an injection. SDF is only indicated in very specific circumstances and has some significant side effects. We can help answer any concerns regarding its use.
Gum Disease
Treatment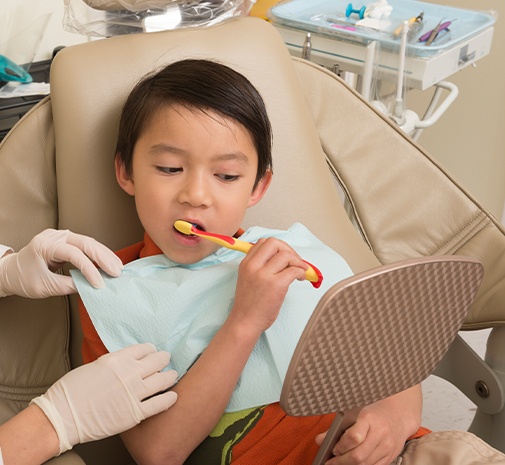 Just like adults, children can develop gum disease as well without consistent oral hygiene! What starts as red, swollen, and sensitive gums can easily turn into chronic bad breath, loose teeth, and even tooth loss if ignored, but we are able to treat this infection long before it can cause any lasting damage. With more frequent dental cleanings from our team and better oral hygiene at home, we can safeguard the foundation of your little one's smile and ensure they avoid the same problem in the future.