Advanced Dental Services & Technology – Grayslake, IL
State-of-the-Art Devices
We Use Every Day
Everything we do here at Kids Dentist is designed to provide a successful appointment for your child. Our team stays up to date with dentistry's most important technology to make their time with us as productive and valuable as possible. Take a few minutes to learn more about the technology we use in our dental office by reading the information below. If you have questions about our dental office, do not hesitate to reach out to us and ask!
Digital X-Rays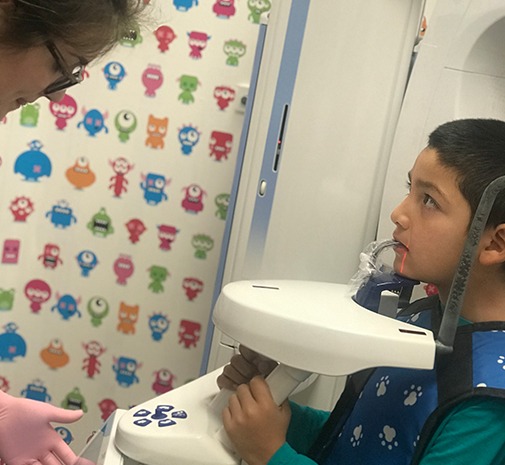 Radiographs, or X-rays, are a vital part of your child's dental diagnostic process. Without them, certain conditions could never be detected by a clinical examination alone. X-rays provide us with invaluable information for assessing oral health—helping us track the development of adult teeth within the jaw, diagnosing cavities, and discovering other conditions like bone diseases. In fact, because of the rapid growth and change children experience—and their greater susceptibility to tooth decay--they should have X-rays taken even more regularly than adults.
At Kids Dentist we use the safest digital X-rays available. Unlike traditional X-rays, our system depends on a digital sensor to quickly (and comfortably) capture detailed images of your child's mouth, then transfer them to our computer for immediate review. This modern technology offers several advantages, the most important of which is up to 90% less radiation.
That does not mean we still do not take precautions: Lead aprons and thyroid collars to shield and protect the body remain standard practice. After all, where your child's health is concerned, we take no chances!
Intraoral Camera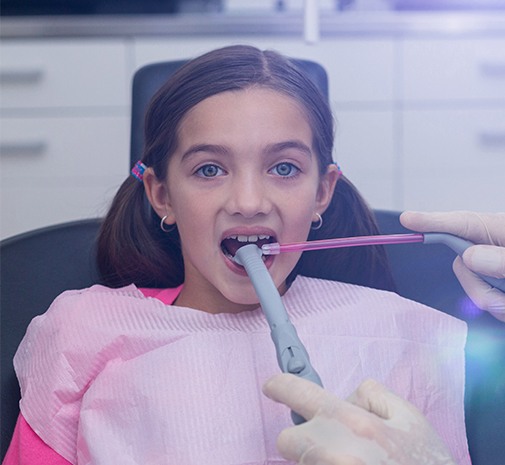 Although children tend to have wonderfully vivid imaginations, sometimes it can be challenging for them to understand dental issues when they do not cause pain or are not visibly obvious. Our intraoral cameras allow us to take real-time images of the inside of their mouth and display them on our screens so that both you and your child get to see what we see—whether it be a cavity or another issue. As a result, we can use these images to teach your child how to protect their teeth from decay and infection.