Special Needs Dentistry – Grayslake, IL
Ready to Serve
Every Smile
Why Choose Kids Dentist
for Special Needs Dentistry?
Able to Help Those with Mental, Physical, Sensory, & Behavioral Special Needs
Team of
Board-Certified
Pediatric
Dentists with
Decades of
Experience
Friendly &
Highly-Skilled
Dental Team
That
Truly
Cares
If you have a child with special needs, then you likely do not need us to tell you that dental care can be quite difficult, whether it's at home or in our dental office. You are not alone when it comes to looking after your child's smile, however, as you have the support of the entire Kids Dentist team, which includes Five certified pediatric dentists with years of special needs training. If you have a child with special needs at home, contact us, and we will ensure they have a beautiful and healthy smile to show the world after special needs dentistry in our Grayslake, IL dental office.
How We Serve
Special Needs Patients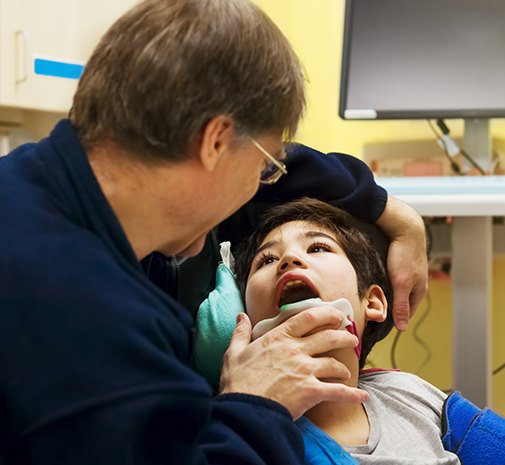 In addition to providing regular checkups and restorative dentistry for issues like cavities and gum disease, the team at Kids Dentist can also help you put together a solid oral hygiene routine at home that you and your child can easily follow, which will go a long way in preventing them from developing dental issues over time. Plus, we are always here to answer questions as well! We will not pretend that raising a special needs child is easy, so if you ever need to reach out to our team, we're always here to take your call. There are no silly questions when it comes to your child's oral health!
Accommodations for Children with
Sensory Issues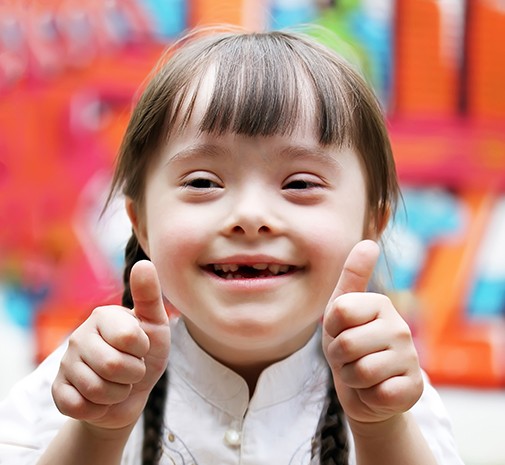 We know that the sights, smells, and sounds of a dental office can be very irritating or even painful for some children with sensory issues, which is why we're willing to make all kinds of accommodations to ensure a relaxing and productive visit. We can adjust our lighting, ensure our space has a neutral or soothing scent, and even control the overall noise level. Is there a certain kind of music that helps your child feel calm? Feel free to bring their music or special toy to their appointments.
How To Help Us Make
Your Visits Easier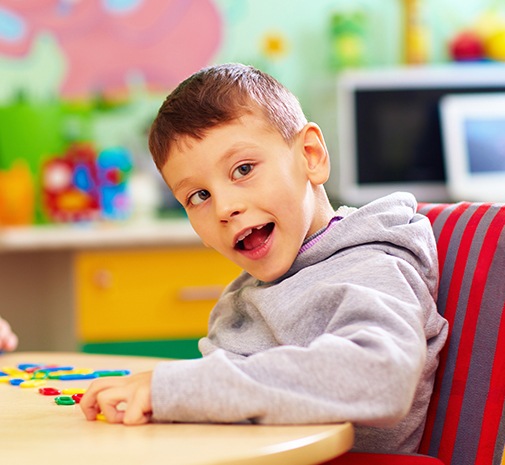 The best thing you can do to guarantee a smooth appointment is give us a call ahead of time and explain your child's situation. That way, we can make any changes to our dental office or approach that are necessary to treat your child and help them feel comfortable. You can also spend some time beforehand explaining to them what will happen. The dentist will look at their mouth, count their teeth, and maybe clean them, and that is it. Even role-playing an appointment where you and your child switch being the dentist and patient can make the entire process more familiar and less scary, setting the stage for a great experience.
Proud Supporters of the SEDOL Foundation
As one of our favorite organizations, Kids Dentist is proud to support the SEDOL Foundation. The SEDOL (which stands for Special Education District of Lake County) Foundation provides various educational and support programs for individuals with special needs and their families. We participate in 5Ks and fundraisers for them, as well as provide dental care for the children and families that they help. If you want to learn more about SEDOL and our work with them, be sure to ask, we're always excited to talk about it!