Emergency Pediatric Dentistry – Grayslake, IL
Professional Care Right
When You Need It
Why Choose Kids Dentist
for Emergency Dental Treatments?
Same-Day Emergency Appointments Available
Team
Led by
Board-Certified
Pediatric Dentists
In-Network
with Most
Dental Insurance
Plans
As a parent, planning ahead is always crucial when it comes to children, but do you know what to do if your child develops a severe toothache or suffers a dental injury like a knocked-out tooth? The time to figure this out is NOT after your child is already in pain, but thankfully, high-quality, urgent dental care is waiting for them at Kids Dentist. If you ever need our help immediately, just give us a call, and we will schedule you for an appointment as soon as possible. Our Five certified pediatric dentists have decades of experience and have handled countless emergencies in the past, and they will give your child the relief they deserve without delay. Contact us for emergency pediatric dentistry in Grayslake, IL.
How to Handle Common Dental Emergencies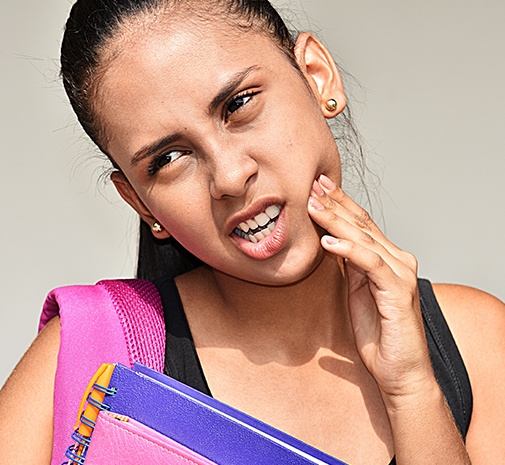 It can be easy to panic during a dental emergency that concerns your child, but taking the right actions quickly can make all the difference between saving or losing a tooth. First and foremost, call our dental office and explain the situation to our team. We will schedule your child for an immediate appointment if necessary as well as share important first-aid information. Before you are able to reach our dental office, there are a few things you can do to take control during a dental emergency, and we cover a few of the most common ones below.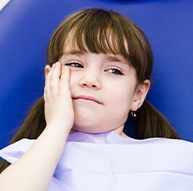 My Child Has a Toothache
A toothache can be caused by a cavity, crack in the enamel, or just a piece of food being stuck between the teeth. After rinsing and flossing around the hurting tooth, if the pain persists, go ahead and have your child take an OTC medication. A cold compress and rinsing with warm salt water a few times an hour can help lessen any discomfort as well.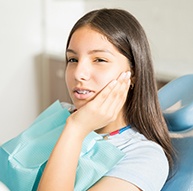 My Child Chipped/Broke a Permanent Tooth
Gather up as many pieces of the tooth that you can find and place them in a safe container. Be sure to bring them to our dental office. Some slight pressure using gauze or a clean rag should stop any bleeding, and be sure to cover the remaining tooth with some sugarless gum or dental wax. This will prevent a rough edge from potentially injuring the lips or gums.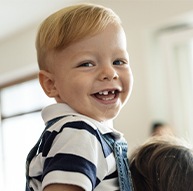 My Child Knocked Out a Baby Tooth
Even though the baby teeth are destined to fall out, it is always better if this is allowed to happen naturally. In this situation, you should still bring your child to come see us so we can make sure there isn't any damage to the nearby teeth and gums. We may recommend placing a space maintainer to ensure your child's teeth stay put, because over time, they might start to drift into the gap and become misaligned.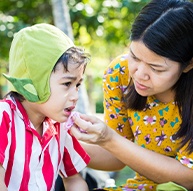 My Child Knocked-Out a Permanent Tooth
While we can replant a knocked-out permanent tooth, we can only do so if you come to see us within an hour or so of the accident, so be sure to move quickly in this situation! Pick up the tooth while only touching the crown (upper portion), and have your child hold it under their tongue or between their cheek and gums. If you are concerned that they will swallow it, store it with some milk. This will help keep the tooth alive until we can see them.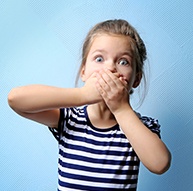 My Child Lost a Filling
While a lost filling is not necessarily a dire emergency, it is wise to bring your child in for a repair relatively quickly to prevent their newly exposed tooth from developing decay or damage.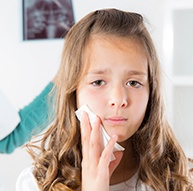 My Child has a Cut or Bitten Tongue, Lip, or Cheek
Apply some slight pressure to the cut with gauze or a clean rag, and the bleeding should stop relatively fast. The tissues of the mouth can heal very quickly and stitches are not always needed. But, if the bleeding continues after 15 minutes or so, and you feel the cut is pretty large, go ahead and bring your child to the closest emergency room.
First Aid for Dental Emergencies Primeros Auxilios para Urgencias Dentales
How to Help Your
Child Prevent Dental Emergencies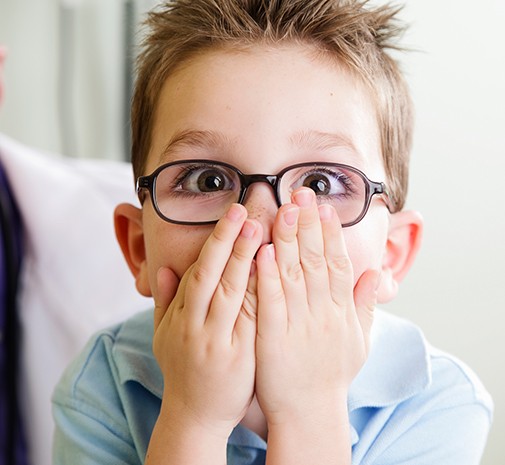 Always have your child wear a mouthguard whenever they play sports
Brushing and flossing every day will keep their teeth free of infection and more resistant to breakage
Do not let your child chew on hard items like ice, pens, pencils, fingernails, etc.
If your child needs to open a package, do not let them use their teeth to do it!
Twice-a-year checkups at Kids Dentist will allow our team to find small problems and take care of them before they turn into an emergency later
The Cost of Treating
Your Child's Dental Emergencies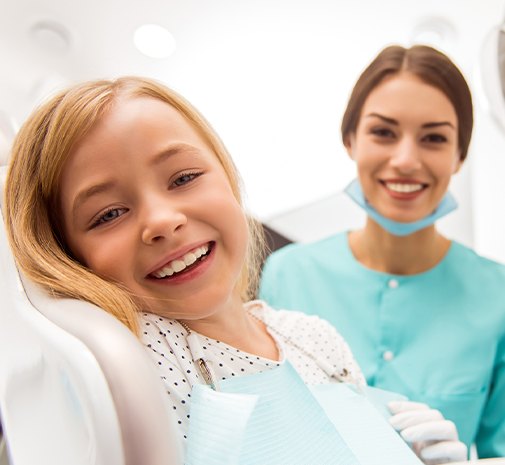 Like with medical emergencies, the cost of treatment will be based on your child's particular dental injury as well as the severity. Coming to see us right away is always the best approach, as this allows us to minimize any pain and fix a problem before it becomes more complicated and requires more extensive treatment. And, to make this type of care easily affordable, we are happy to accept most dental insurance plans and also offer flexible financing.