Dentistry for Toddlers – Grayslake, IL
Care for Your Toddler's Growing Smile
Caring for a toddler is tough. Not only are they energy-filled and on their feet, but they are also curious to explore the world around them. Toddlerhood is a time of lots of growth, including their smile. That's why our team at Kids Dentist is eager to help your little one maintain happy, healthy pearly whites. From regular checkups and cleanings to extractions and emergency care, we're ready to cater to all of your child's needs. For more information or to schedule an appointment for your toddler, just give us a call!
Why Choose Kids Dentist for Dentistry for Toddlers?
Team of Board-Certified Pediatric Dentists
In-Network with Many Insurance Providers
Dental Checkups and Cleanings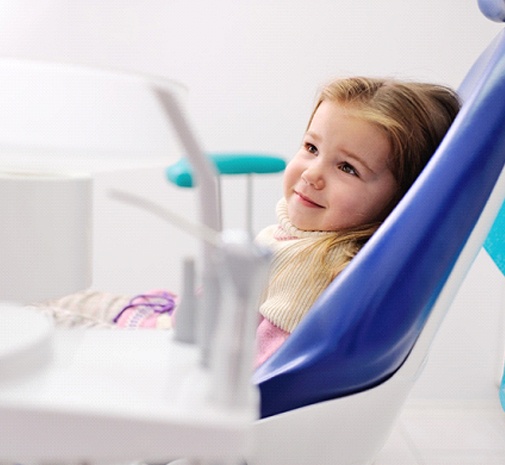 Once your child is old enough to sit in the treatment chair, or at least sit on your lap, we are able to take a closer, more thorough look at their smile. We will closely examine their bite, current primary teeth, and gums. We will also complete a cleaning to remove harmful plaque from the enamel. It is our goals to stop any issues before they become serious.
Fluoride Treatments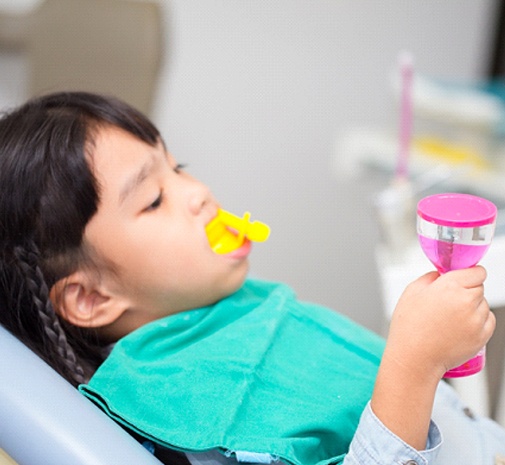 Fluoride treatment uses a highly concentrated form of fluoride that's applied to the tooth's surface to protect the enamel. In addition to being an ingredient in oral hygiene products, fluoride is often added to public drinking water sources due to its proven ability to prevent cavities. When regularly exposed to teeth, fluoride can strengthen enamel. For this reason, we recommend fluoride treatments for toddlers.
Dental Fillings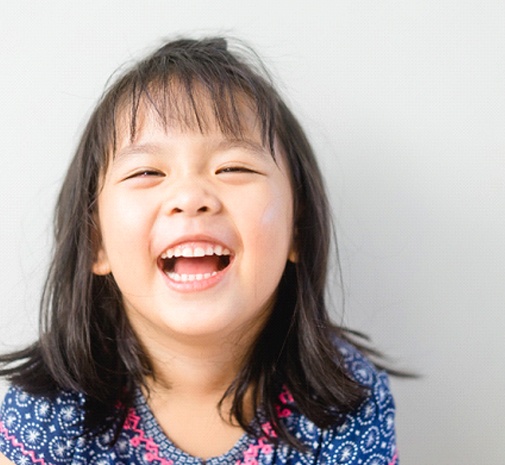 While it is our goal to prevent cavities from developing in the first place, there are instances where they still appear. Fortunately, dental fillings are available to rebuild the structure of the teeth and prevent decay from worsening. Ultimately, they can prevent infections from developing in the future.
Safe Digital X-Rays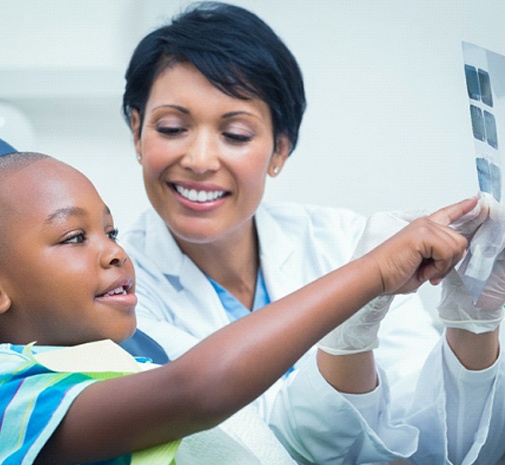 We perform routine exams for our patients, but it's impossible to see everything with the naked eye. That's why we recommend digital X-rays to examine what's happening beneath the surface of the gums. Thanks to X-rays, we're able to monitor the development of teeth, the jaw, and other oral structures. Digital X-rays use 80% less radiation compared to traditional X-rays, therefore ensuring the safety of patients of all ages.
Pulp Therapy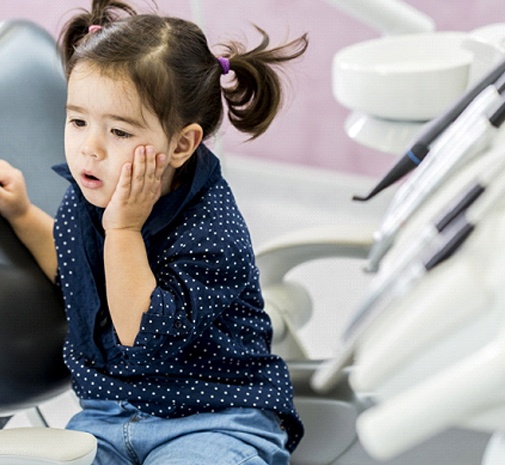 If your child is suffering from a toothache, it could mean that they have an infection inside their tooth. After calling our dental office and undergoing an examination, we can determine if pulp therapy is necessary. This is a safe procedure that removes the infected pulp from inside the tooth and cleans the affected area to avoid additional damage and discomfort.
Non-Nutritive Habits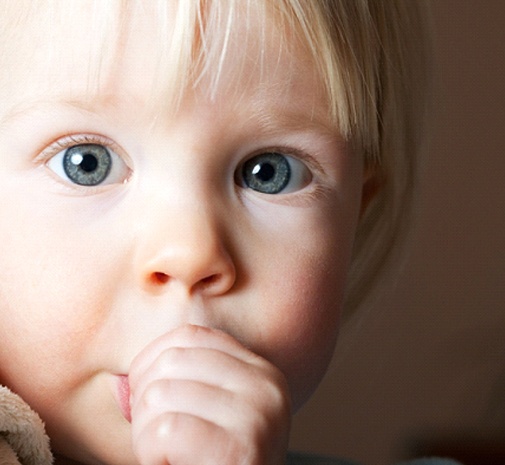 At first, thumb and finger sucking may be cute. However, this can harm your child's oral development. If toddlers don't discontinue this habit by the age of four, it can cause complications for their jaw and overall bite alignment. By talking to your child's pediatric dentist, you can discuss tips to discontinue these habits gently, yet effectively.
Emergency Kid's Dentistry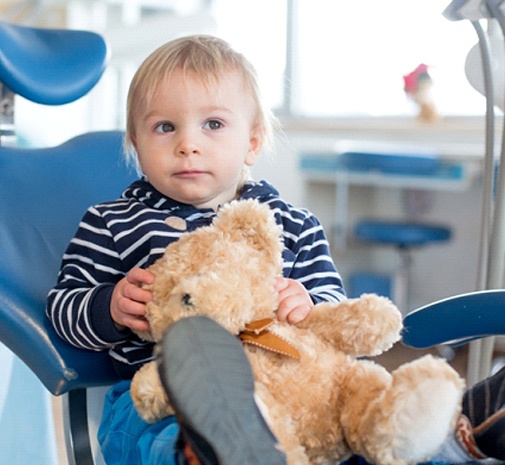 Toddlers are full of energy and eager to explore the world. However, this also means that they tend to be accident-prone. If they experience a dental injury while they're on the go, we're always here to help. Whether your child is experiencing a toothache, chipped tooth, or knocked-out baby teeth, give us a call and we'll see your little one as soon as possible.
Tooth Extractions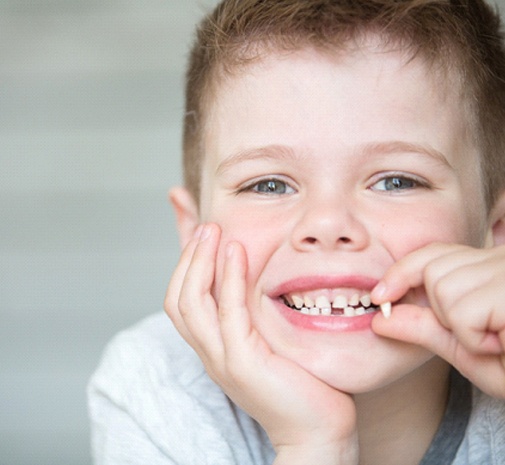 There are some unlikely instances where your child may need tooth extractions to protect their oral health and wellbeing. Extractions are sometimes necessary when teeth are severely decayed, injured, or interrupting the development of permanent teeth. However, there is no reason to worry. We can even administer nitrous oxide to ensure that your child remains perfectly comfortable throughout the duration of the procedure.