Dentistry for Toddlers – Grayslake, IL
Gentle, High-Quality Care for Growing Smiles
There's no doubt that taking care of a toddler is a challenging yet rewarding experience. They are going through a time in life when they could end up putting anything in their mouth, and they do not yet have the experience and knowledge to care well for their own teeth. Our team is here to help! As your pediatric dentist in Grayslake, we have all the knowledge and experience necessary to help your little one's smile to thrive.
Why Choose Kids Dentist for Dentistry for Toddlers?
Board-Certified Pediatric Dentists
Gentle, Empathetic Treatment
Wide Range of Available Services
Dental Checkups and Cleanings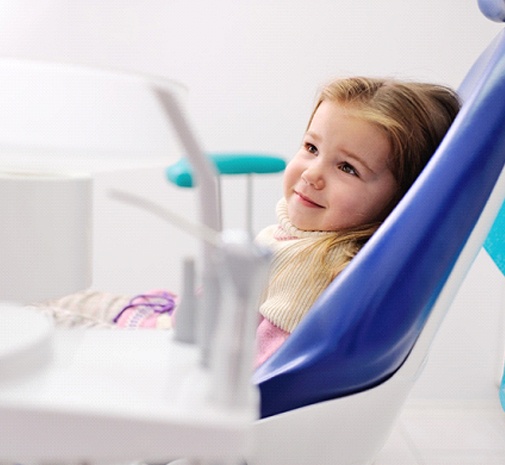 You should bring your child in for a preventive checkup and cleaning approximately once every six months. At these appointments, we will check on the development of their teeth, look for signs of potential oral health problems, and give their teeth a refreshing cleaning. We can also provide you with tips on how you can teach your little one about good oral hygiene and nutritional habits that will help their teeth to be strong and pain-free.
Dental Sealants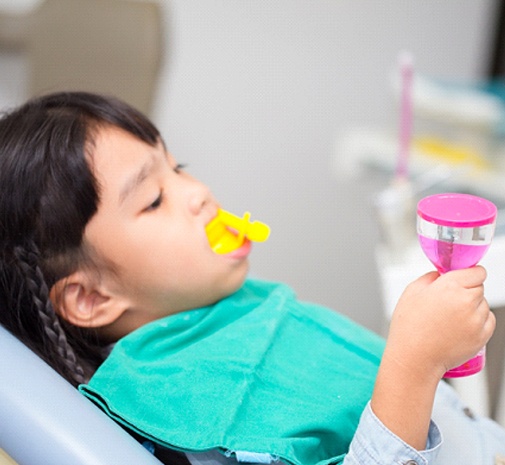 Many people believe that dental sealants are exclusively for permanent teeth, but that isn't the case. We might recommend sealants as a way to place a barrier between your toddler's teeth and the foods they consume. This can greatly reduce the risk that they will develop cavities on the chewing surfaces of their teeth. The procedure is quick and completely painless, so hopefully your little one won't squirm too much during their appointment.
Silver Diamine Fluoride Treatment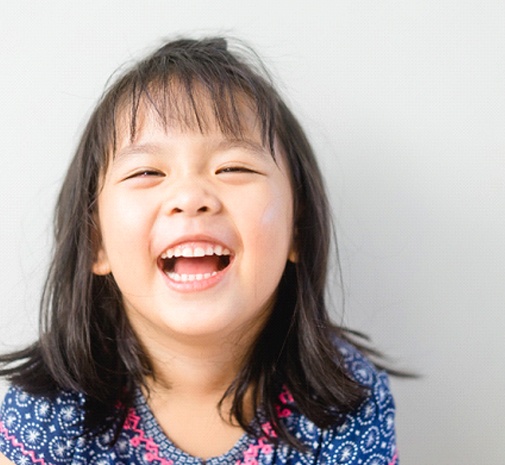 Fluoride is remarkable mineral that can promote proper development of the teeth and play a role in preventing decay. It can even help to remineralize enamel where it is beginning to develop cavities. When it is combined with silver, which has antimicrobial properties, the result is powerful protection against oral health problems. This type of treatment is completely noninvasive and painless, which makes it easy for most children to sit through.
Tooth-Colored Fillings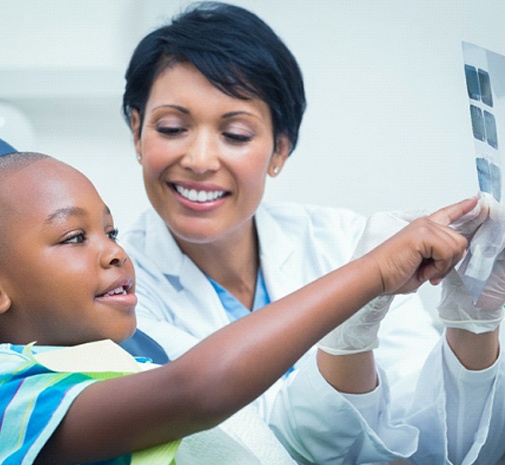 It's quite common for toddlers to develop cavities. Thankfully, most cavities are treatable with a simple filling. We remove spots of decayed tissue, insert a tooth-colored resin into the cavity, and then harden the resin with a special light. The process is quite quick. Some toddlers find it uncomfortable, so we may numb the tooth we are treating to make the treatment as easy as possible on them. The best part? Tooth-colored fillings are completely free of toxic mercury!
Safe Digital X-Rays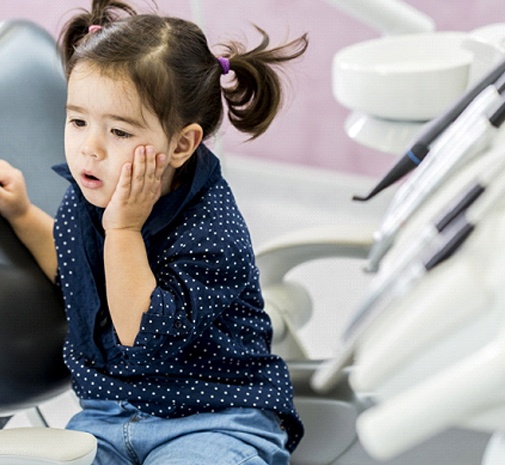 In order to properly monitor your little one's oral health, we will periodically take X-Rays, which allow us to understand what is happening beneath the gumline and in other areas that are difficult to examine with the naked eye. Our digital X-Rays emit up to 90% less radiation than traditional ones. That makes them extremely low-risk, and they provide us with invaluable information that can set your child up for a lifetime of healthy smiles.
Pulp Therapy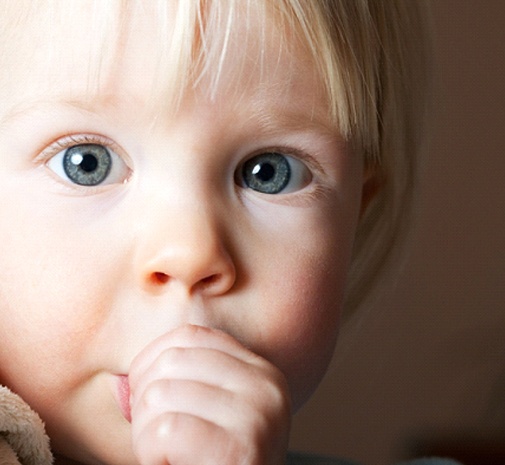 Pulp therapy, also called a pulpotomy, is similar to root canal therapy in that it involves removing damaged or infected tissue from inside a tooth. However, pulp therapy tends to be less invasive. It is a gentle way to address severe decay and perhaps save a tooth that would otherwise need to be extracted. We do everything in our power to help toddlers be comfortable during the procedure; we even offer sedation for those who are extra-anxious about treatment.
Non-Nutritive Habits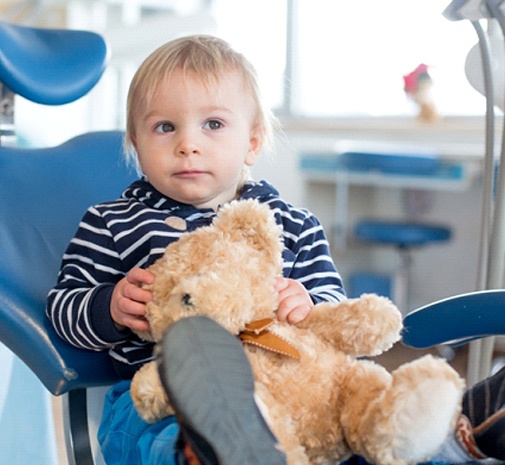 Does your toddler suck their thumb or fingers? If this habit goes on for too long, it can interfere with the development of the teeth, leading to the need for orthodontic treatment later on. If you are struggling to break your child's thumb-sucking habit (or other potentially harmful oral habits), our team is here to help! We can offer practical advice to put a stop to unhealthy behaviors and prevent future dental problems.
Emergency Kids' Dentistry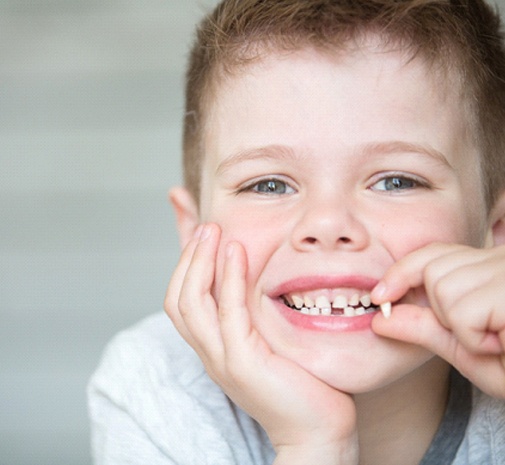 Toddlers are both clumsy and curious — a combination that can lead to dental disaster. Whether your child chips a tooth during playtime or develops a severe toothache, call us right away. We will make room in our schedule to see you as soon as possible. After we evaluate the situation, we will do what we can to eliminate your toddler's pain and get their oral health back on track.
Tooth Extractions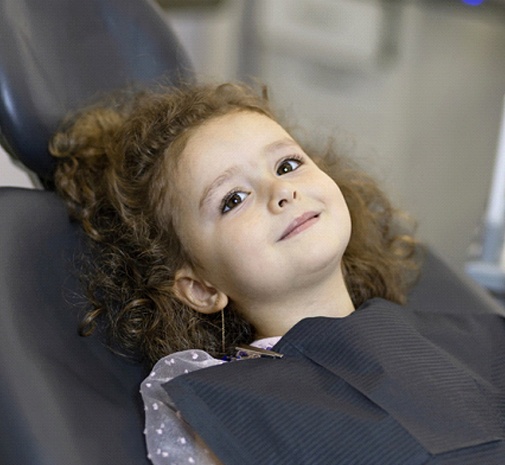 We want our toddler patients to keep their baby teeth until those teeth naturally come out on their own. However, that is not always possible. Severe decay or damage may lead to the need for an extraction. Another possible reason for an extraction is extra teeth that interfere with speech, increase the risk of cavities, or crowd other teeth out of place. If your child ever needs an extraction, rest assured that we will perform the procedure as gently as possible.
We are proud to be a dentist for toddlers in Grayslake! Reach out to us today to request an appointment for our precious little one.