Restorative Dentistry – Grayslake, IL
Fast & Beautiful Repair
for Your Child's Smile
Why Choose Kids Dentist
for Restorative Dentistry?
Trusted by Grayslake and Lake County Families for Over 26 Years
Multiple
Board-Certified
Pediatric
Dentists
on Staff
Natural-Looking,
Metal &
Mercury-Free
Dental
Restorations
No one likes to think about their child developing a cavity or suffering a broken tooth, but we see these mishaps all the time in our dental office despite our parents' best efforts. Thankfully, fixing these types of problems is relatively easy for our experienced dentists. Combining the latest materials with a gentle touch, we can make any dental damage virtually disappear while also restoring your child's oral health. If your little one's smile needs some TLC, be sure to contact us today for restorative dentistry in Grayslake, IL.
Dental Crowns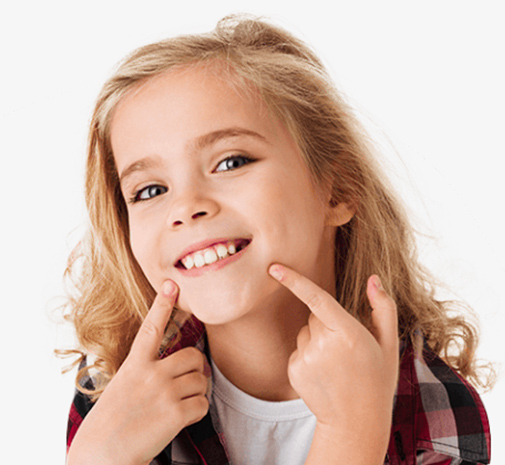 If one of your child's teeth develops a large cavity or fractures, rather than removing it, we can largely replace the upper portion using a dental crown. This fits directly over the tooth to protect the remaining enamel while also bringing back its original appearance and function.
Tooth-Colored Fillings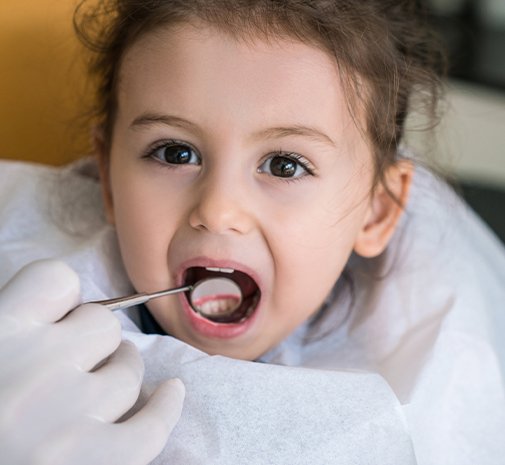 The vast majority of children will develop a cavity by the age of 18, so if your child has a "sugar bug," don't worry—we won't guilt trip you for it! Instead, we can repair the decay in a single appointment using a tooth-colored filling. Made of composite resin, this material can be shaded to perfectly match the surrounding enamel and virtually disappear into the smile. Even better, tooth-colored fillings bond more firmly to teeth compared to traditional metal ones, leading to a higher-quality and more durable repair.
Dental Bonding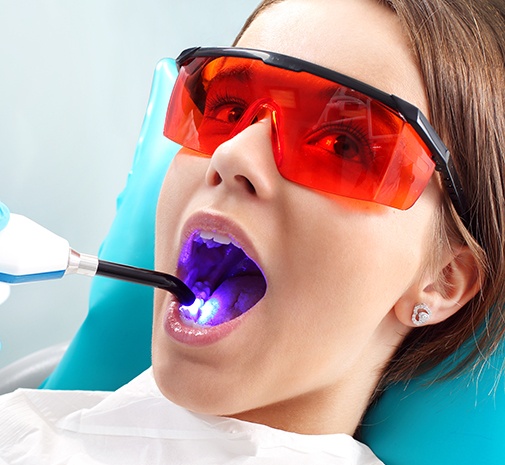 Dental bonding is a procedure used to repair broken or chipped teeth, close the space between front teeth that may be too small and/or to improve the appearance of teeth that may have some developmental defects like stains or surface defects.
The material is made of a completely biocompatible, plastic-based composite resin material, which is applied to the tooth. The material is shaped almost like clay and is sculpted to correct whatever the cosmetic issue is. This material will fuse and harden to the tooth when your dentist shines a special, specific light on it. This material can "bond" to the tooth and can match the color of the enamel of the tooth to which it is added. The bonding is then polished until smooth. Bonding provides wonderful results at an affordable cost.
At-Home Teeth Whitening
Teeth whitening has become a very popular dental procedure as more and more people want a whiter smile. This is especially true for teenagers after they have their braces removed.
Tooth whitening or "bleaching" can be utilized to correct tooth discoloration. Causes for discoloring can be chemical damage, staining, or sometimes just aging of teeth. Using the latest in whitening technology, we offer a safer method for enhancing a "brilliant", beautiful smile.
There are many products available to achieve a whiter smile and the truth is that it can be very difficult to choose the method that may be right for you. Most of today's bleaching methods are safe for the teeth and surrounding soft tissues.
At Kids Dentist we offer two types of whitening methods:
Custom-made trays that are filled with whitening gel for the patient to wear at home, usually for 2 weeks.
Preformed and prefilled trays that are also intended for at home use for a period of 10 days.
One of our doctors will help determine which method is best for your teen as each method offers advantages and disadvantages.