Tooth Extractions – Grayslake, IL
Badly Damaged Tooth?
We will Handle It Gently
Why Choose Kids Dentist
for Tooth Extractions?
Dental
Insurance
Accepted
Multiple
Sedation Options
Available
Friendly,
Compassionate
Dental Team
At Kids Dentist, we make every effort to preserve as much of your child's natural smile as possible. In other words, the last option we want to consider is removing a natural tooth entirely, especially a permanent tooth. However, when extraction becomes the best or only way to keep their smile healthy, you can count on our experienced pediatric dentists and team to make sure your child is comfortable throughout the process. To learn more about tooth extractions from our Grayslake, IL pediatric dentist, schedule an appointment with us by contacting our dental office!
When Is Tooth Extraction Necessary?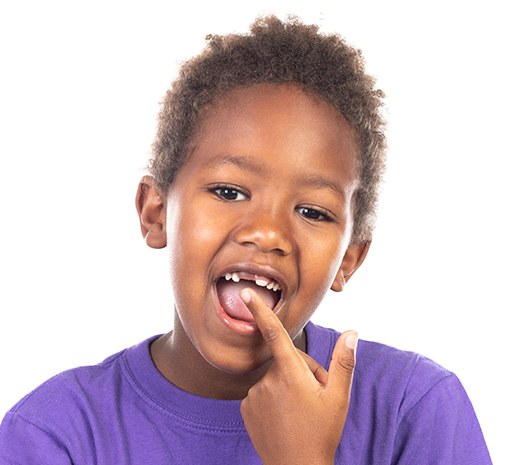 If your child has any of the following circumstances, we may recommend extracting a tooth:
Bad tooth decay that cannot be repaired through pulp therapy and that may otherwise spread to other teeth.
A broken tooth that cannot support a dental crown.
Overcrowded teeth in need of orthodontic care.
Baby teeth that have prevented the healthy eruption of permanent teeth.
Impacted teeth, such as wisdom teeth, which have grown in at an unsafe angle.