Meet Our Pediatric Dental Team – Grayslake, IL
Learn More about
Our Compassionate Team
Kids Dentist just would not be the same without our experienced, kind, hard-working team members. Whether answering your phone call or cleaning your child's teeth, we are happy to make the dental experience as smooth and enjoyable as possible for both you and your little one. We cannot wait to get to know your family better, but in the meantime, you can become more familiar with us by reading the information below.
Dawn M.
Office Manager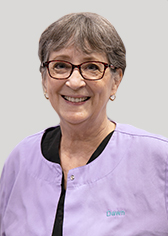 Don F.
Front Office Manager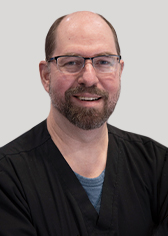 Don has been part of Kids Dentist for over 18 years. Don may be the first person to greet you when you arrive for your visit. He's always smiling and loves to welcome new and returning patients and hear about everyone's lives and families. Overseeing the day-to-day running of the front office keeps Don busy: He schedules patients and submits and follow-ups on insurance claims, and he's our computer/technology trouble-shooter, as well.
His off hours are spent with his wife and animals. Don's very involved with the sport of K9 Nose Work. He and his dog Cooper have been competing since 2012 and have achieved titles in Nose Work 1 and Nose Work 2.
Cathy R.
Dental Hygienist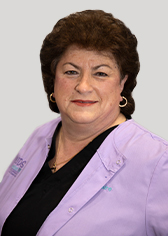 Lisa H.
Dental Hygienist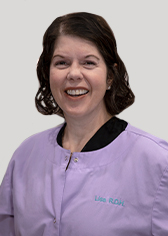 Lisa has been part of Kids Dentist for over 18 years, and in the dental field for 28 years. Lisa says the greatest joy in her job comes from watching the children grow up, over the years, and being a part of that process. She spends a lot of time with our younger patients, talking with them about oral health and teaching them not just how to keep their mouth healthy between visits and cleanings, but why it's important to do so. Always encouraging and reassuring, Lisa excels at helping timid patients work through their fears and actually smile and laugh during their visit — which shouldn't be surprising, because she used to be a "cast member" at Disneyland. In addition to providing education and cleanings, she's certified in nitrous oxide and oxygen conscious sedation analgesia administration.
In her free time, Lisa loves being outdoors, losing herself in a good book, traveling, and being with friends and family.
Stephenie T.
Dental Hygienist
Gabbie C.
Front Desk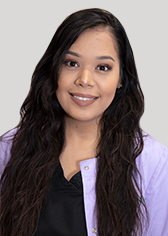 Gabbie says that she is very excited to be a part of an office that truly cares about making kids feel comfortable at the dentist. She loves helping the front desk run as smoothly as possible. She has enjoyed meeting and getting to know every patient, she loves helping parents, from scheduling their appointments at the best possible time, to helping them handle co-pays and maximize their insurance benefits.
In her spare time, Gabbie loves spending time with her husband and 3 children. She enjoys the outdoors and trying new experiences.
Jannet C.
Front Desk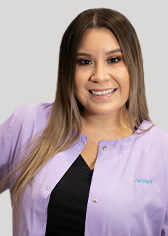 Maggie B.
Dental Assistant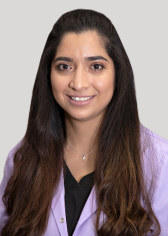 Haley B.
DEntal & Hygiene Assistant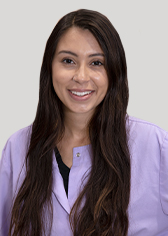 Haley joined our team in September of 2019 and has loved providing comfort and assistance to both the children and parents of our office. She is a helping hand in the hygiene department, keeping the children calm when they are nervous or providing some laughter for a fun and positive visit.
Outside of the office Haley enjoys going on camping and hiking trips with her dog Darla and her daughter Aliya.
Michelle
Front Desk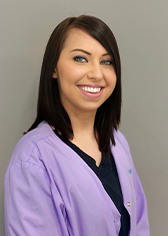 Michelle is extremely thrilled to join the Kids Dentist team and is excited to be a part of the process in helping young minds keep a big bright clean smile on their faces!
Outside of the office Michelle enjoys horse back riding, dancing with her dance company L-Theory Collective, and being the best fur-mom she can to her new dog and 3 cats.