Meet Our Pediatric Dental Team – Grayslake, IL
Learn More about
Our Compassionate Team
Kids Dentist just would not be the same without our experienced, kind, hard-working team members. Whether answering your phone call or cleaning your child's teeth, we are happy to make the dental experience as smooth and enjoyable as possible for both you and your little one. We cannot wait to get to know your family better, but in the meantime, you can become more familiar with us by reading the information below.
Dawn M.
Office Manager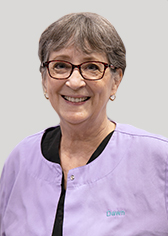 Don F.
Front Office Manager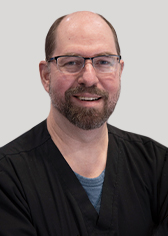 Don has been part of Kids Dentist for over 18 years. Don may be the first person to greet you when you arrive for your visit. He's always smiling and loves to welcome new and returning patients and hear about everyone's lives and families. Overseeing the day-to-day running of the front office keeps Don busy: He schedules patients and submits and follow-ups on insurance claims, and he's our computer/technology trouble-shooter, as well.
His off hours are spent with his wife and animals. Don's very involved with the sport of K9 Nose Work. He and his dog Cooper have been competing since 2012 and have achieved titles in Nose Work 1 and Nose Work 2.
Gabbie C.
Front Desk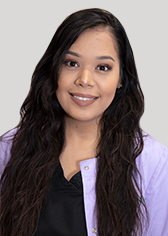 Jannet C.
Front Desk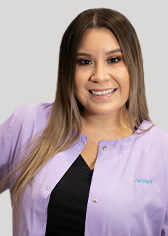 Jannet says that the best part about working at Kids Dentist is seeing the children smile at the end of their visit. She loves working with kids and helping parents schedule their next appointments at the front desk. She is very excited to learn and be a part of the front desk crew!
In her spare time, Jannet loves teaching and spending time with her son and husband.
Michelle
Front Desk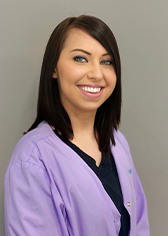 Cathy R.
Dental Hygienist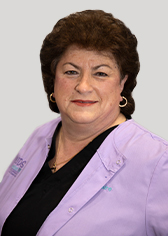 Cathy has been part of Kids Dentist for over 23 years, and in the dental field for 48 years. Cathy says that the most rewarding part of her work is when a child and the parents come in, very frightened, and she is able to help them work through their fears so that when the appointment is finished, everyone leaves having had a positive experience and with a smile on their face. Among her many duties, Cathy is our OSHA trainer and compliance person, and she manages the clinical areas of Kids Dentist. She's certified in infection control and nitrous oxide and oxygen conscious sedation analgesia administration. On top of that, helps manage our Facebook page!
Outside work, Cathy loves spending time with her family, especially her five grandchildren. She also enjoys photography, creating audiovisual slide shows, boating, and traveling.
Lisa H.
Dental Hygienist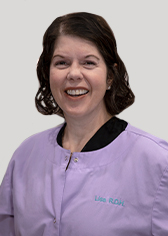 Stephenie T.
Dental Hygienist
Stephenie has been part of Kids Dentist for over 9 years, and in the dental field for 11 years. Stephenie is a graduate of the College of Lake County Dental Hygiene Program and received her license as a Registered Dental Hygienist in 2009. Stephenie likes to split her time between Kids Dentist and working with adults to get a well-rounded view of dentistry. In addition to being a Dental Hygienist she is an avid reader, loves to spend time outdoors and quality time with her family.
Maggie B.
Dental Assistant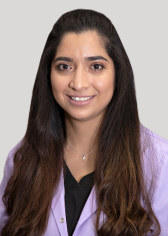 Eva C.
Dental Assistant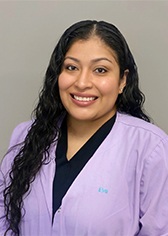 Eva has an impressive 15+ years of experience, all of which have been spent right here at our practice! She is very passionate about helping kids overcome their anxiety and creating a positive experience by joking around and being silly with them. Currently, she is certified in coronal polishing and nitrous oxide monitoring.
Eva is a wife and mother of three lovely daughters, two dogs, and a kitten. In her free time, she loves exploring new places with her girls, crafting, and using her Cricut to make everything from custom shirts and stickers to paper flowers.
Anna
Hygiene Assistant