February 1, 2023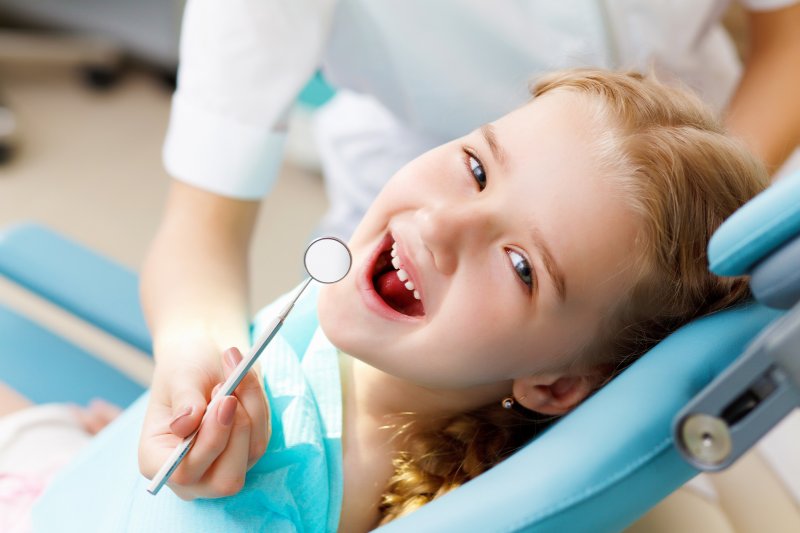 February is National Children's Dental Health Month, and dentists throughout the country are gearing up to help young patients and their parents better understand the importance of optimal oral health. Whether it is through regular dental checkups and cleanings, proper brushing, or eating healthy, there are countless ways kids can take better care of their teeth and gums. As a way to encourage proactive care, a dentist shares three tips to improve children's dental health for better wellness year-round.
Keep Tummies Full with Healthy Snacks
Nutritious foods don't have to be bland. Instead, fresh fruits and vegetables, leafy greens, lean meats, and dairy can all be delicious to eat. By finding helpful recipes, you can easily pack your child's lunch with items that will not only fill their tummy but also protect their smile. Many nutrient-rich foods can help to combat tooth decay and cavities while also strengthening enamel. Their primary teeth will only remain in place for so long, but it's important that they stay in their appropriate locations until it's time for them to fall out. Eating the right foods can help to reinforce their pearly whites, minimizing the risk of injury or decay.
Swap Out Sugary Fruit Juices for Water
Fruit juice is a favorite among kids. With so many different varieties on the market, their colorful packaging, cartoon drawings, and delicious flavors, it's easy to see why kids are attracted to them. Unfortunately, they contain high amounts of sugar and are highly acidic. What does this mean? It means that they can be damaging to your child's smile if consumed too often. When bacteria feed on the sugars they ingest, harmful acids form to break down tooth enamel and create cavities.
This is why it's better to swap out these sugary beverages for regular water. It's a great alternative for many reasons:
It keeps them hydrated, which is important while running and playing at school.
It flushes out harmful particles inside the mouth that might otherwise adhere to teeth.
It encourages saliva production, which works to neutralize acids and prevent tooth decay.
Make Sure Your Child Sees a Dentist Every Six Months
Regular dental checkups and cleanings are essential. By the time your child turns one or welcomes their first tooth, they should have an appointment scheduled with their pediatric dentist. These visits make it possible for dental teams to monitor the development of your child's smile, check for tooth decay, gum disease, and cavities, and determine if there are issues concerning their bite. Identifying these issues early on is pivotal to avoiding extensive restorative care and costly procedures.
Take the first step to put your child's smile on the right track. By incorporating these tips, you can expect to see positive results throughout the year.
About the Practice
Kids Dentist is a pediatric dental practice in Grayslake that is led by a team of professionals who are committed to ensuring healthy, growing smiles. With four dentists and a team of qualified staff, we provide comprehensive services that are designed to improve, repair, rebuild, and maintain young teeth and gums. If you're looking for a dentist's office your child can call home, contact us via our website or call (847) 223-1400 to learn more.
Comments Off

on 3 Tips to Improve Smiles During National Children's Dental Health Month